When you become a parent, it's easy to let the kids take over every aspect of your life. I think alot of the time, we as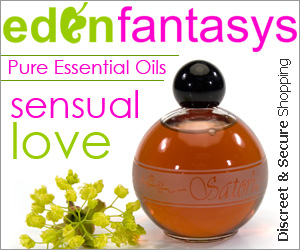 parents forget to take the time to bond and connect with our partner. Having that time together is what keeps you bonded and reminds you what it is that make you the couple that you are.
With the busy day to day of taking care of children, going to work, running errands and so forth, when is the last time you remembered to just sit back and take ten minutes to be with your significant other? When the kids are in bed, take the time to re-connect, no matter how simple it might be.
EdenFantasys has an entire collection of items dedicated to sensual love. Give your partner a chance to relax with a massage after a long days work or even, play some romantic music to ease the tension of the day away.
How do you stay connected with your significant other?