February is commonly known as the month of love, where we celebrate the life of Saint Valentine who is the patron of love, young people and happy marriage.
In the spirit of St. Valentine, Catholic Central wants to know the most romantic thing someone has ever done for you or an amazing moment that happened in your families history. If you have another idea for a Saint Valentine's Day post, we'd love to hear it.
Something that I always think about Saint Valentine's Day is remembering that small gestures matter year round in showing a person how much they mean to you.
While my Grandma and Grandpa are in heaven, they always showed unconditional love. I liked to say they had a "Love like Johnny and June". They taught me about giving things your all and that you make sacrifices for the ones you hold in your heart. They were best friends that drove each other bonkers (especially Grandpa's pranks on Grandma) but you knew that even when they were mad at the other, they loved more than anything.
I love putting meaning and sentiment into the things I do. This year, I have several gifts going into celebrating Saint Valentine's Day by showing the reasons why I love. It's important to always tell people what they mean to us as we never know what might happen. Sometimes, we need that reminder of why we matter. So while I've done these things this year, I make a point to do it throughout the year just because.
Thanks to Catholic Central, I get to share with you 10 Tips to Rock St. Valentine's at Home!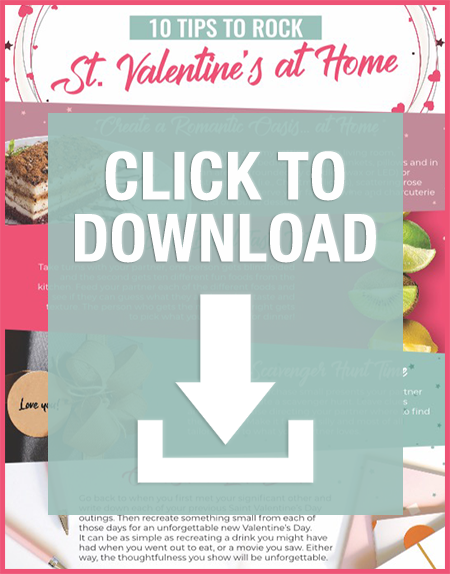 The simple things matter! No gesture is ever too big or too small.
GIVEAWAY
To celebrate traditions, Catholic Charities has offered this cute prize pack-
The St. Valentine Love Kit includes:
1 – Red Rose LED Glass Dome elegant table lamp.
1 – Gold tone "Love" bangle bracelet
And more!
Catholic Charities Saint Valentine Love Kit

For more on Catholic Central Visit them at: http://www.catholiccentral.com and their YouTube page!
About CATHOLIC CENTRAL:
You have questions about the Catholic faith and what it means to be Catholic. We have answers. Using a team of witty writers, appealing hosts, and even some learned theologians, we've created shareable, snackable videos that teach the timeless truths and deep history of the Church with humor and heart. Produced in the Family Theater Productions studios on Sunset Boulevard in Hollywood, CATHOLIC CENTRAL entertains, enlightens and inspires.