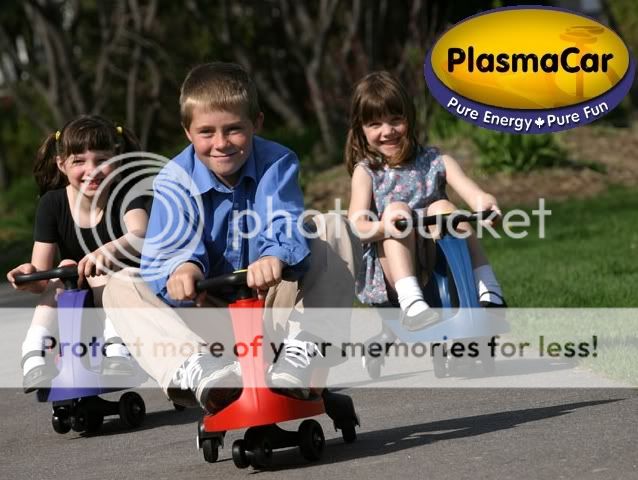 PlasmaCar is a fun children's toy for practically all ages! While recommended for ages 3 and up, Kelsie just turned 2 and she had the jist of it down and had an awesome time with her PlasmaCar! We let her out in the hallway of our apartment and she had a blast grinning from ear to ear.
The PlasmaCar is an innovative ride-on toy that runs purely on "Kid Power". "The PlasmaCar is a new ride-on toy that harnesses the natural forces of inertia, centrifugal force, gravity and friction to drive on a smooth, flat surface".
While right now we can only play with our PlasmaCar indoors, I think this will be a great outdoor activity for us when it warms up! Kelsie loves outdoor time and the PlasmaCar will add to her fun we have outside as a family.
PlasmaCar is also the winner of several awards including the Today's Parent Top Toy! Check out the PlasmaCar today!
PlasmaCar is a PlayDate Pick!