Summer means adventures, whether it's a family trip to the beach, backyard BBQs with friends, or summer camp on the lake. Make sure the whole family has summer vacation-mode shoes to keep up. With our large family, it's important to find shoes that are reliable and worth the value.
Designer Shoe Warehouse offers a variety of perks including:
Free shipping on orders $35+.
Sign up for e-mails and save $10.
Save up to 70% on sale and clearance items.
Here are a few of our favorite styles for the whole family from DSW.
If last year's flip flops look a little worn, consider trading them in for this classic update. The faux leather makes these sandals look less casual than others, but you won't need to worry about the fabric being near water – perfect for days at the beach.
Margaritaville Dock Canvas Boat Shoe  
For the man who prefers to spend his summer off land versus on, these dock canvas boat shoes are meant for him. The casual unwashed upper and leather lace detailing have a nautical vibe that perfectly complements a day filled of sailing or boating.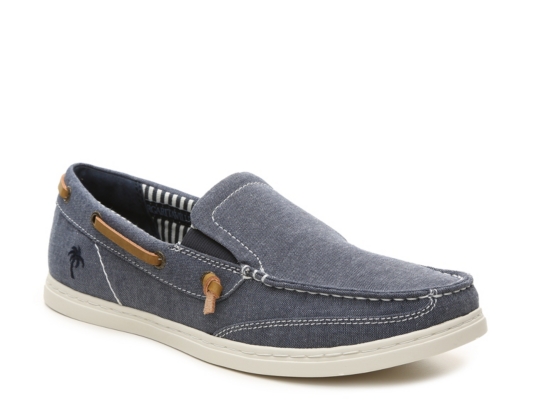 Nike Sunday Protect Toddler & Youth Sandal 
Sunshine-filled days at summer camp call for the right footwear to get her through activities both on land and off. These water shoes feature a quick-dry fabric upper and a hook & loop strap closure to easily put on and take off.